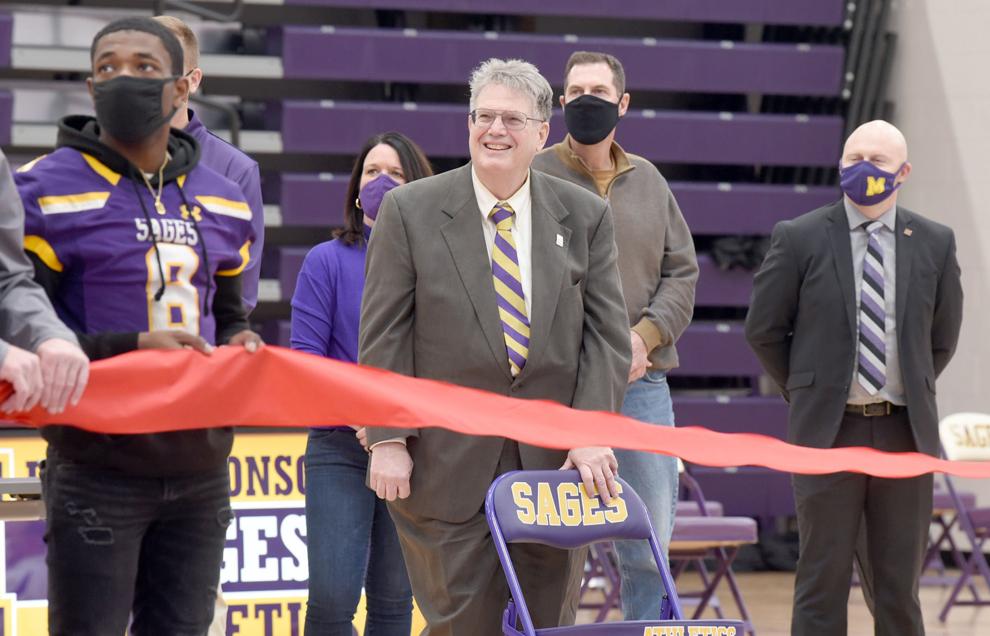 MONTICELLO – It took three tries, but the Arthur 'Buz' Sievers Center is finally open for athletic contests in Monticello.
Finished last fall, the 1,459-seat gymnasium was set to be dedicated in August, then December, but COVID-19 concerns and related rules derailed those plans.
Coaches and athletes attended a ribbon cutting prior to the hosting of the Sievers Center's first contest on Saturday afternoon — a boys basketball contest against Paxton-Buckley-Loda.
"I really would have liked for us to play in September or October, but what it is it is, and we're going to use this gym, I hope, for another 100 years and I hope that it has the success that Miller and Moore (gyms) have had for us," said Sievers, a 50-year employee in the district.
Sievers graduated from Monticello High School in 1966, then went on to earn bachelors and masters degrees from Illinois State University in 1970 and 1972. While substitute teaching in the area and helping run family farms, he settled in as a consultant at Monticello schools and never left.
He is a repository of school history, and has worked tirelessly for the athletic program through the years. For example, the day before the gym bearing his name was dedicated, he sent out a press packet for the Saturday matchup.
At 18 pages, it is something area media have come to expect.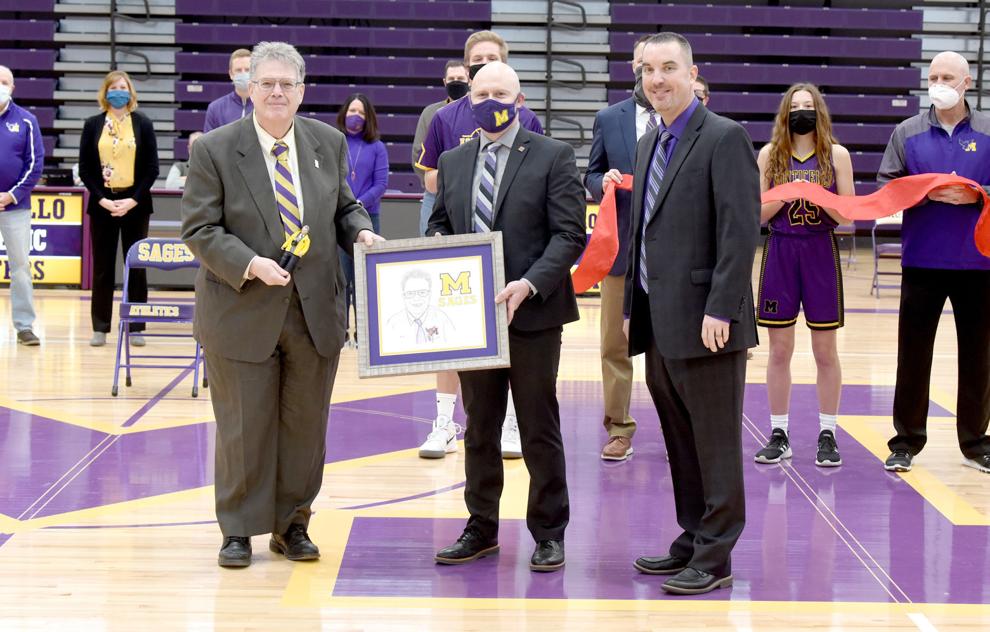 Sievers has also served as a local track announcer, and has worked nearly every ISHA state final football since its inception in 1974. Such dedication earned him a Distinguished Service Award from the Illinois High School Association in 2007, and Sievers has been inducted into the Monticello Hall of Fame and the school's Athletic Hall of Fame.
"Buz, you are one of a kind, you bleed purple and gold, you work tirelessly behind the scenes for the students, staff and coaches and we hope that every athlete that steps on the court will play with the same heart, passion and work ethic of Buz," Monticello Athletic Director Dan Sheehan said during Saturday's dedication.
"I appreciate all that you do and will continue to do for our schools, community and our students," he added.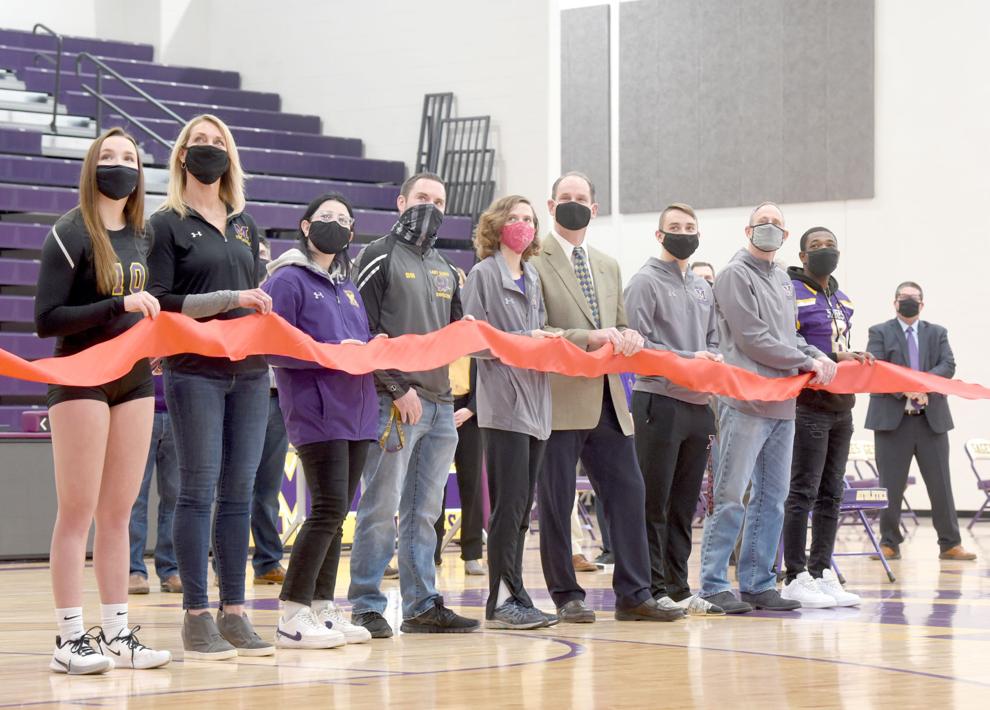 High School Principal Adam Clapp, along with other staff, were asked to describe Sievers with one word.
"Impossible," said Clapp. "It is impossible to describe Buz Sievers with just one word. "When I think of all the positive qualities of Monticello school district, Buz Sievers is the first thing that pops into my mind."
The Sievers Center was completed in the fall as part of a $35 million construction project at Monticello High School and the adjacent Washington Elementary School. While much larger than the other two high school gyms – it is more than double that of Miller Gym – on Saturday crowd capacity was limited to 50 in keeping with COVID-19 safety guidelines set by the State of Illinois and IHSA.
— to www.news-gazette.com