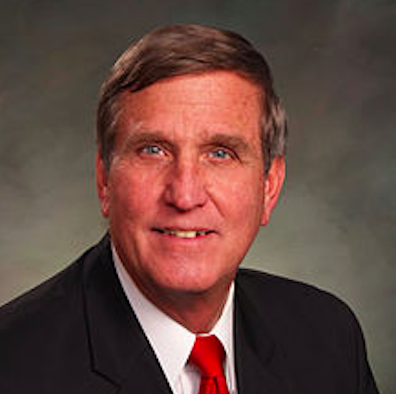 Colorado is in the grip of two concurrent epidemics: COVID-19 — and crime. Both are taking their toll in terms of irrevocable financial loss and lives severely disrupted or even cut short, but only one — the crime epidemic — is largely self-inflicted.
---
Also read: COUNTERPOINT | 'Tough on crime' isn't smart on crime
---
The numbers — taken from any reliable source, including the Colorado Bureau of Investigation and the  Denver Police Department using the National Incident-Based Reporting System (NIBRS) — reveal a grim, if clear, picture: Violent crime is up in Denver, with aggravated assault leading the way with a per-capita increase over last year of around 23%. Property crime throughout the city is up sharply as well, by nearly 12%; burglary is up by 36%, vandalism by 25%, and vehicle thefts by more than 15%. Tragically, murder is up as well. In the first half of the year, January-July, Denver suffered 47 murders — 14 more than reported over the same time frame a year earlier. In the first eight days of July, eight people were murdered in Denver. Another 10 survived being shot or stabbed.
It's not just Denver either. Aurora's per-capita murder rate has actually surpassed Denver's this year, fueled in part by a deadly August, which over one weekend alone, August 14-17, saw five murders in four separate incidents. Even in Colorado Springs, which is generally considered much safer than the Denver metro area, the murder rate is significantly higher this year than in previous years.
This cannot all be blamed on 2020; the crime rate, both violent and property, has generally been rising in the state since at least 2018, but the spike in both violent and property crimes this year is real and cannot be denied. And some crimes, such as burglary and criminal mischief (vandalism and the like) had actually seen a steady decline over the previous decade, reductions which have been nearly entirely erased with the spike this year.
So there is no question that crime is increasing in Colorado. The only questions we need to be asking are a) why is this happening? and, b) what should we as a society do about it?
A multitude of factors go into why some people, at an individual level, choose to commit crime, to violate someone else's person or property. On the larger scale, as we have seen time and again when other surges in crime have occurred, it is a function of a public policy that is weak on crime.
In Colorado, local and state policies have gravitated toward leniency, decriminalization of crimes, and aversion to punishment, while in many cases making the job of those who are tasked with enforcing the law almost impossible. The most egregious and dangerous example of this mindset happened this year, ostensibly a result of the COVID-19 pandemic, where convicted criminals were let out of jails and prisons early, thanks to an executive order signed by Gov. Polis in March relaxing rules for early release. Hundreds of inmates have been turned back out onto the streets before serving their debt to society. These are people who have already committed crimes and therefore have shown a propensity to break the law — what did anyone really expect would happen when we arbitrarily released hundreds of them?
Crime will continue to increase, and Coloradans' lives and property will be violated, as long as we continue to cling to unrealistic ideology-driven theories of criminal justice that sound good in a Berkeley classroom, but have tragic consequences in real life. You can get away with saying that crime is not a growing problem in our state by simply reclassifying offences and failing to charge and prosecute offenders. But you can't define away the impact on the victims.
John Cooke, a Greeley Republican, represents District 13 in the Colorado Senate, where he is assistant minority leader. He previously served as Weld County sheriff.