Sign up here for our daily coronavirus newsletter on what you need to know, and subscribe to our Covid-19 podcast for the latest news and analysis.
U.S. President Donald Trump is being treated with an antiviral drug Remdesivir at a U.S. military hospital near Washington. Coronavirus infections were confirmed among some of the the president's closest associates, with campaign manager Bill Stepien and ex-White House adviser Kellyanne Conway testing positive. So did two key Republican senators.
Russia reported the highest daily increase since mid-May and Moscow ordered schools closed for two weeks. Poland set a record for new virus cases.
German new virus cases rose the most since April 18, and the government advised against travel to Scotland, parts of northern England and most of the Netherlands because of the risk of infection. A mass vaccine roll-out could see every U.K. adult receive a jab within six months or less after approval, The Times reported.
Key Developments:
Subscribe to a daily update on the virus from Bloomberg's Prognosis team here. Click CVID on the terminal for global data on coronavirus cases and deaths.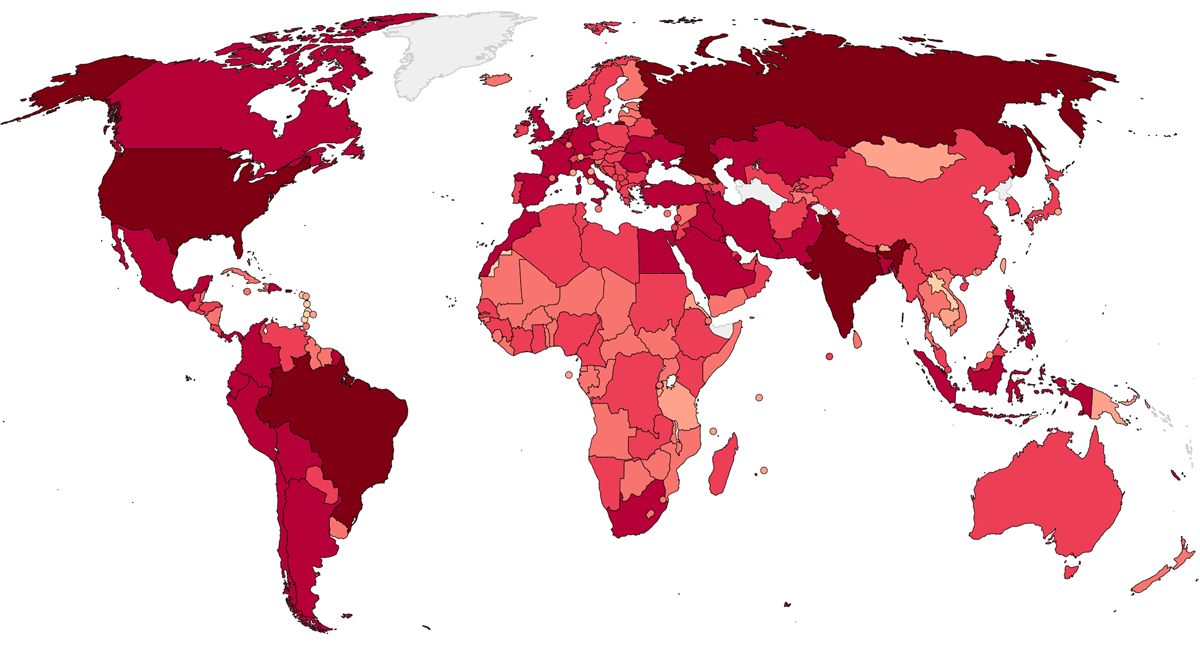 U.K. Could Have Vaccine by Easter (4:45 p.m. HK)
A mass roll-out of the coronavirus vaccine could see every U.K. adult receive a jab within six months or less of approval, The Times reports, citing government sources. Scientists working on the vaccine in Oxford said regulators could approve the inoculation before the end of the year.
Plans are being drawn up to allow more a wider group of health care staff to administer the injection and to use drive-through centers, the U.K. newspaper said.
Poland Sets Virus Case Record (4:35 p.m. HK)
Poland set a new daily case record of 2,367, up from 2,292 the previous day. The country recorded 34 deaths in the past 24 hours. That brings Poland's case total to 98,140 and deaths to 2,604.
Russia Has Highest Increase Since May (4:30 p.m. HK)
Russia reported 9,859 new cases in the last day, the highest daily increase since May 15. Moscow ordered schools closed for two weeks from Monday and top officials around the country have called on residents to wear masks and observe other precautions as hospital admissions have spiked.
"We don't really have a choice: either we follow all the safety measures prescribed by doctors and take the pressure off hospital beds or we'll have to go into self-isolation, which we don't want to do," Deputy Prime Minister Tatyana Golikova said Friday.
Indonesia Posts Over 4,000 Cases (4:25 p.m. HK)
Indonesia reported 4,007 new infections, taking the country's caseload to more than 299,000 as of Saturday. Deaths reached 11,055 and as many as 225,052 had recovered from the coronavirus.
Indonesia aims to vaccinate 160 million people against Covid-19 by the end of 2021, an ambitious plan targeting more than half the population in a nation made up of thousands of islands.
Iran to Punish Protocol Failures (3:42 p.m. HK)
The Iranian government is introducing punitive measures to curb the spread of Covid-19, President Hassan Rouhani said Saturday, with the country gripped by a rebound in infections. Failure to observe health protocols could prompt a month-long closure of businesses, while public-service providers could be banned from employment for up to a year, Rouhani said in a national coronavirus task force meeting broadcast on state TV.
Germany Expands Travel Warnings (3:20 p.m. HK)
Germany's public health authority advised against travel to almost the whole of the Netherlands, as well as Scotland and parts of northern England.
Germany's Robert Koch Institute added all of the Netherlands to its list of risk areas, with the exception of Zeeland and Limburg, after its neighbor reported a record number of new infections on Friday. German cases rose for the third straight day with 2,835 new infections, the highest daily increase since April 18.
German Cases Rise for Third Day; Austria's Infections Top 1,000 (3:15 p.m. HK)
German coronavirus cases rose for the third day with new infections reaching 2,835, the highest daily increase since April 18, according to data from Johns Hopkins University. Austria had more than 1,000 new cases, the second-highest daily increase since the outbreak of the pandemic.
India's Death Toll Passes 100,000 (12:01 p.m. HK)
India's death toll passed the 100,000 mark Saturday, a milestone reached only by the U.S. and Brazil. The country has 6.47 million positive cases and may overtake the U.S. in the coming weeks to become the world's worst-affected country.
Hospitals in several Indian states are struggling to maintain supplies of medical oxygen as manufacturers scramble to plug the gaps in supply and transportation. Prime Minister Narendra Modi has continued to gradually ease restrictions to open up the economy following the world's biggest lockdown in late March.
Kellyanne Conway Tests Positive (10:29 a.m. HK)
Former Trump campaign manager Kellyanne Conway has tested positive for Covid-19 and is experiencing mild symptoms, she said in a tweet.
Conway says she is in quarantine in consultation with her doctors. "As always my heart is with everyone affected by this global pandemic," she said in the tweet.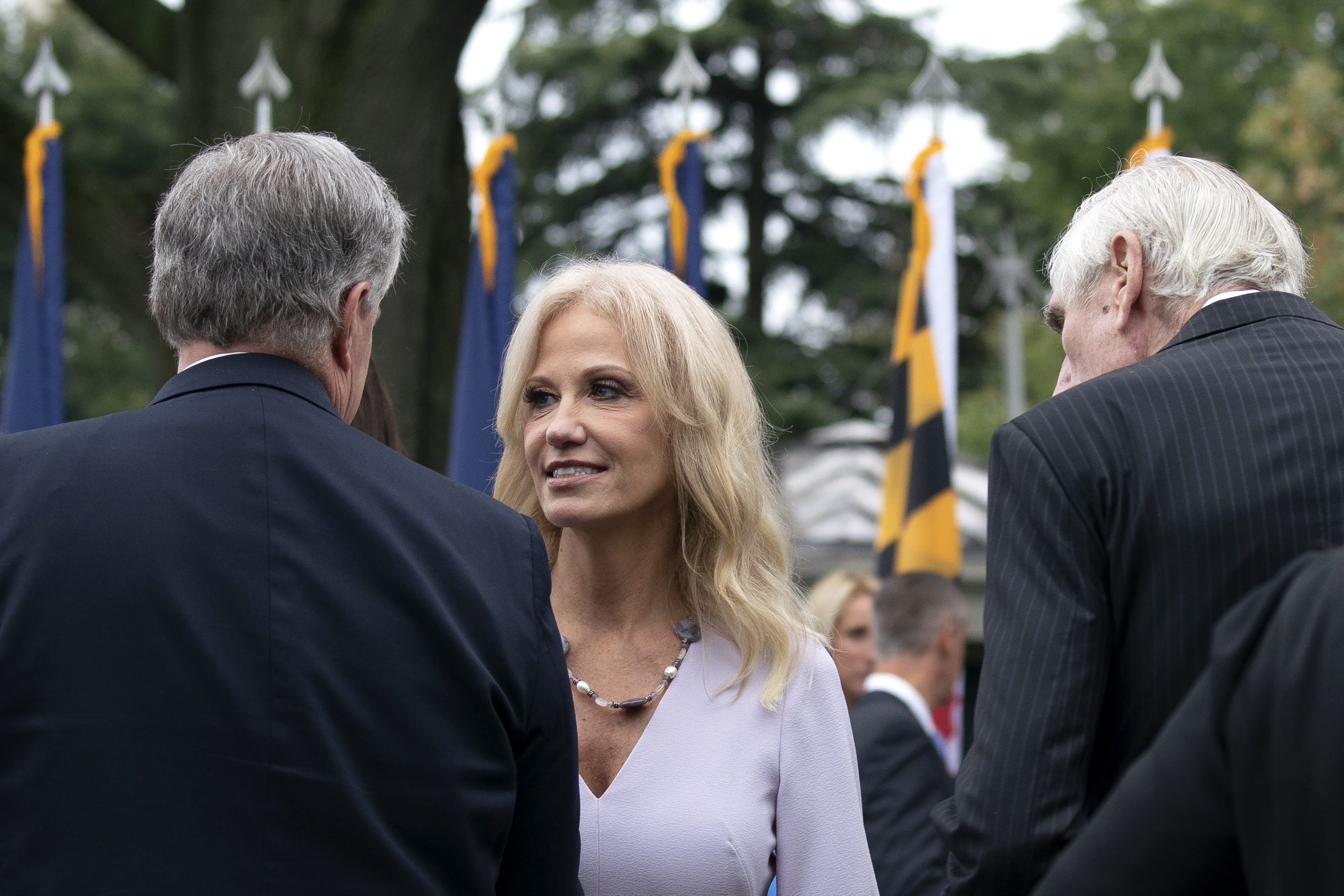 Republican Senator Tillis Tests Positive (8:25 a.m. HK)
Republican Senator Thom Tillis of North Carolina tested positive for Covid-19 and is self-isolating at home. Tillis said in a statement he feels well and has no symptoms.
At least four people, including Tillis, have tested positive after attending the Sept. 26 White House ceremony for Amy Coney Barrett's supreme court nomination. Along with President Trump, Utah Senator Mike Lee, and Tillis, Notre Dame President John Jenkins has also contracted the coronavirus.
Argentina Reports Record Cases (8:09 a.m. HK)
Argentina added 14,687 new cases, taking the country's total to 779,689, according to the government's evening report. There were 312 deaths in the last 24 hours, total the death toll to 20,599.
Trump to Spend a 'Few Days'
in Hospital

(6:21 a.m. HK)

President Trump was taken to Walter Reed National Military Medical Center on Friday to be treated for Covid-19, the White House press secretary said. He left the White House for the Marine helicopter wearing a mask and walking on his own.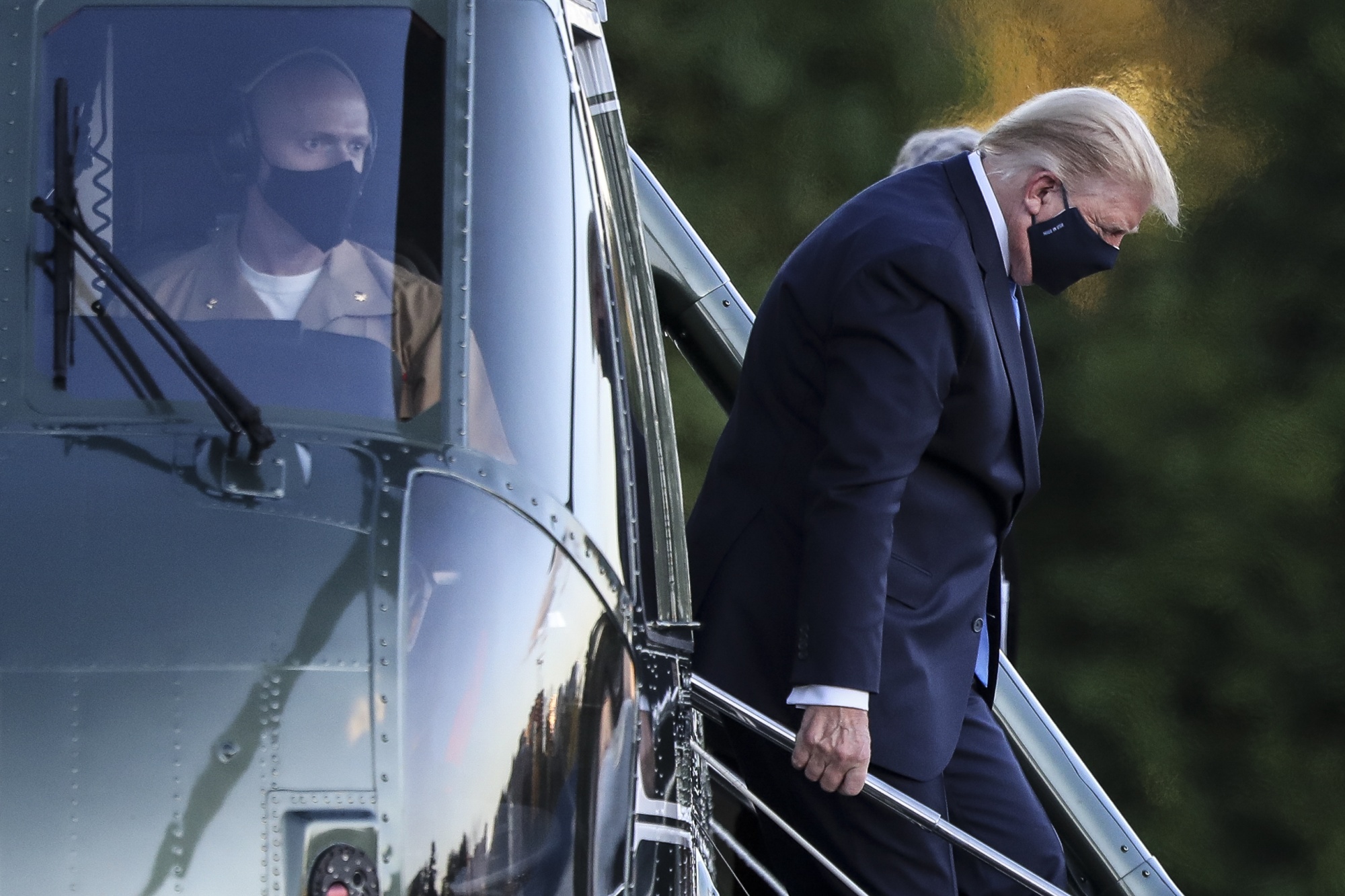 "Out of an abundance of caution, and at the recommendation of his physician and medical experts, the president will be working from the presidential offices at Walter Reed for the next few days," Press Secretary Kayleigh McEnany said in a statement.
Trump is in "good spirits" after his Covid-19 diagnosis on Friday and has been treated with a Regeneron Pharmaceuticals Inc. "antibody cocktail," the White House physician said.
U.K. to Announce Three-Tier System for Regional Lockdowns (5:34 p.m. NY)
Health Secretary Matt Hancock will announce next week the creation of a "traffic light" system to help decide which regions of England should go into lockdown, the Telegraph reported. The measure will work alongside the NHS Test and Trade app, which people will use when entering and leaving pubs, restaurants and bars.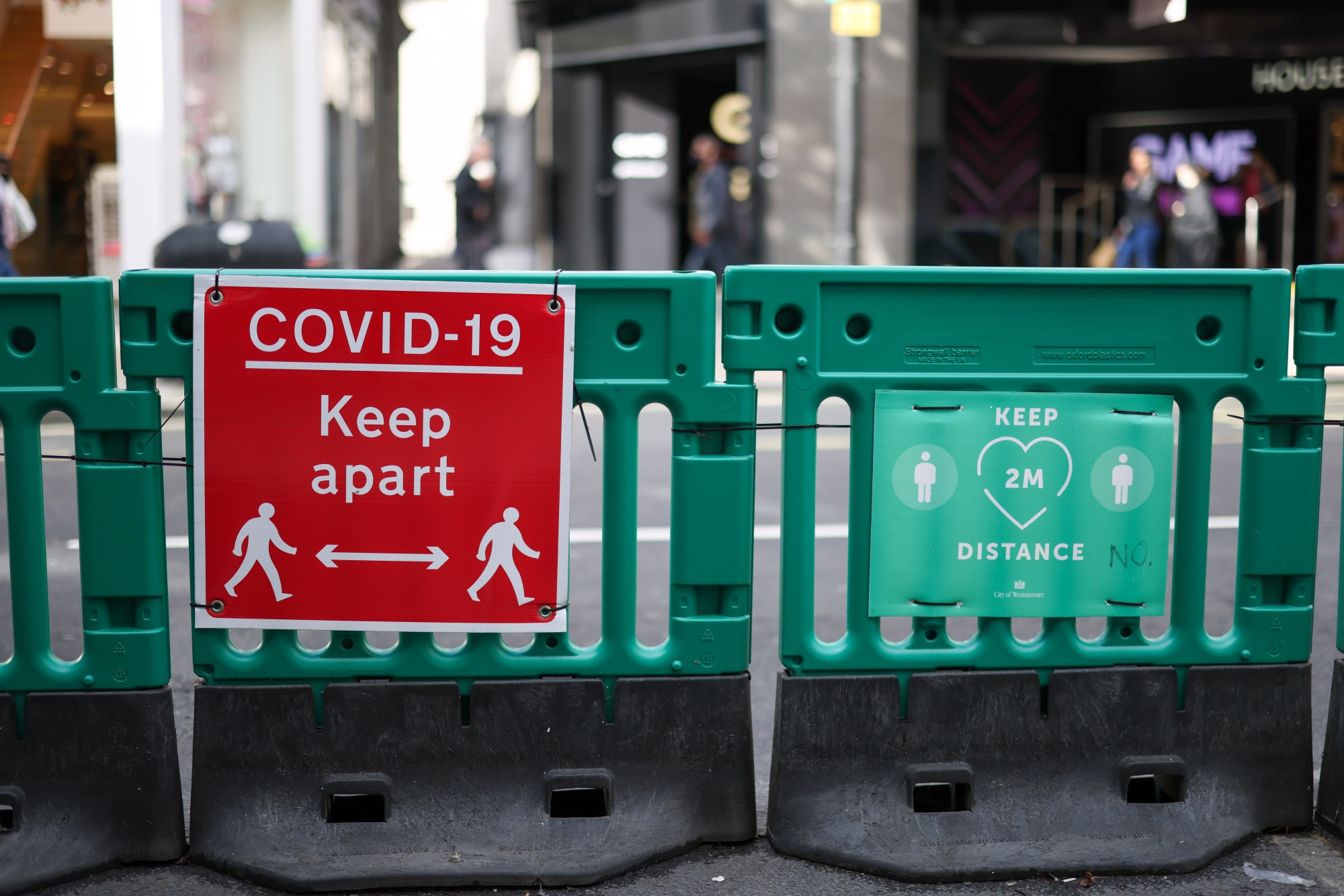 U.S. Cases Rise 0.7% (4 p.m. NY)
Coronavirus cases in the U.S. increased 0.7% as compared with the same time Thursday to 7.3 million, according to data collected by Johns Hopkins University and Bloomberg News. The increase was in line with the average daily gain of 0.6% over the past week. Deaths rose to 208,304.
New York's Cases Spike Again (3:34 p.m. NY)
The number of new cases in New York reached nearly 1,600, the highest since late-May, as the state looks to quell several hot spots.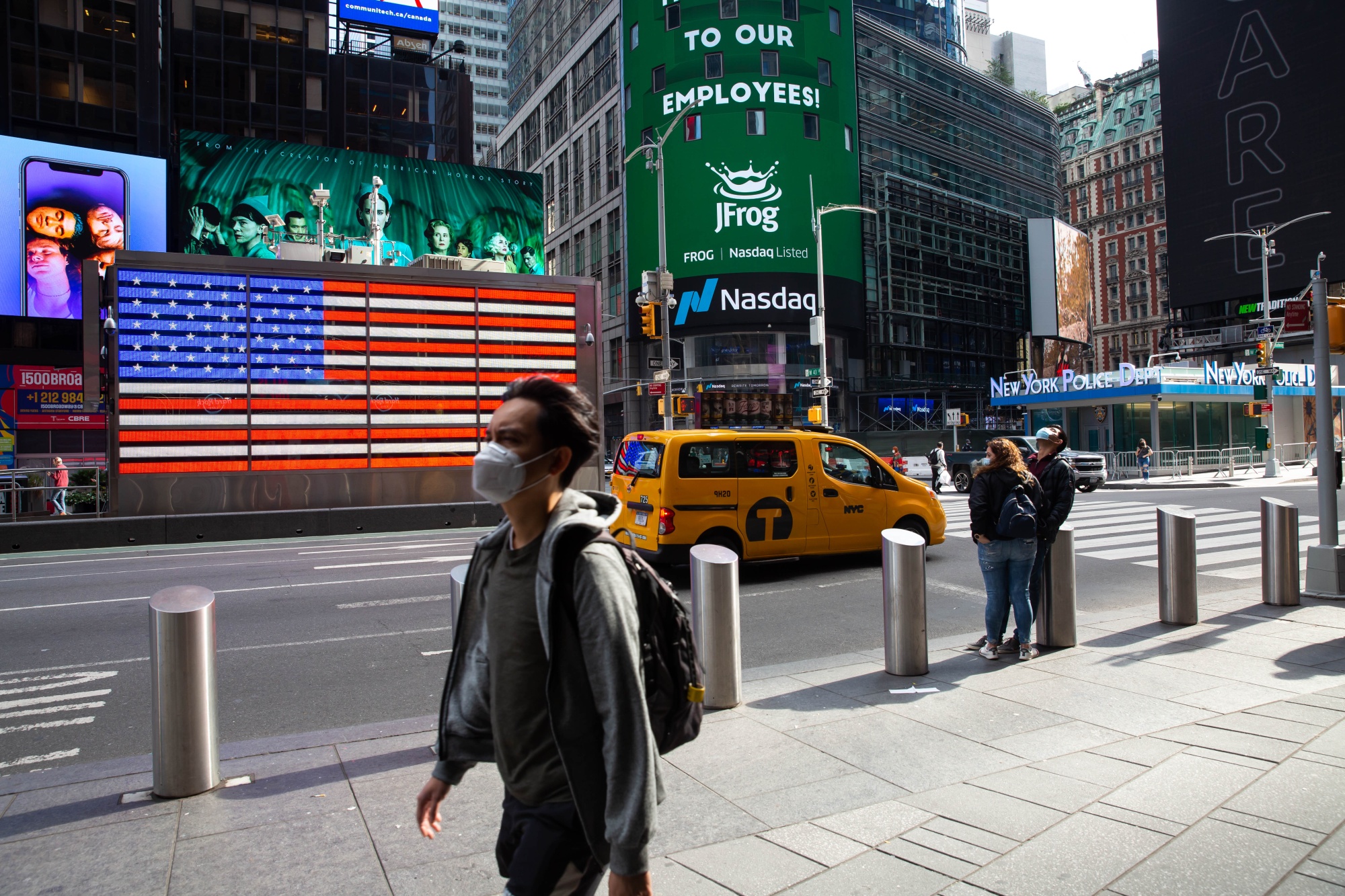 Of the 119,493 tests conducted statewide on Thursday, 1,598 or 1.3% were positive, according to state data released on Friday. There were seven virus-related fatalities and 648 people were hospitalized.
Governor Andrew Cuomo, on a conference call with members of the media Friday morning, said the state is continuing to focus its efforts on 20 hotspot ZIP codes mainly in Brooklyn, Queens, and Orange and Rockland counties.
— With assistance by Heather Burke
— to www.bloomberg.com