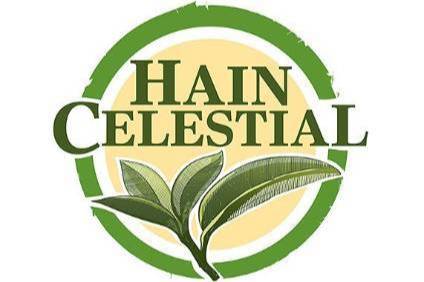 Strategy to be more balanced between disposals, M&A
Hain Celestial's chief executive Mark Schiller has given the strongest indication yet the US food major is ready to make acquisitions after two years under his watch divesting less profitable assets and cutting SKUs.
When Schiller joined New-York-based Hain as president and CEO in 2018, he set out a plan to focus on the more profitable areas of the business at the expense of volume-driven gains, while continuing the efforts of his predecessor in eliminating underperforming SKUs to drive higher margins and profits. "Going forward, we will be smaller, less complex and more efficient," Schiller said in the early part of 2019.
Addressing analysts yesterday (9 February) after the publication of Hain's second-quarter results – when Schiller noted sales growth was above 5% for a fourth straight quarter – the CEO said there will be "more divestitures but hopefully you'll also see some acquisitions as we move through the next couple of years".
He provided an update on the progress so far. "Over the past 20 months, we have now sold or shutdown 17 non-strategic businesses, which had collective sales in excess of US$900m but less than $15m of EBITDA. In doing so, we've generated $430m in proceeds, which equates to about 30 times EBITDA."
And Schiller indicated potential acquisitions could be made both in North America and internationally, hinting at the possibility of adding to Hain's presence in the plant-based meat market, where it owns the Linda McCartney brand in the UK and Yves in Canada.
"In some cases like in Europe, where we have a very strong non-dairy business and a very strong meat-free business, there's potential to acquire capacity so that we can continue to grow at the rate that we have been," he said, adding there is going to be more balance in terms of disposals and deals.
Fielding a question yesterday on the number of brands the business has left, Schiller confirmed Hain has 37 brands in North America, but more are still set to go.
"We continue to reshape the portfolio. Outside of those 13 brands in North America, there are still more in the tail that we would, for the right opportunity, look at exiting," the CEO responded. "And we have a few in international as well. So I wouldn't say that we're finished. But importantly, I would also say we're now pivoting towards conversations around acquisitions and trying to bulk up in the categories that we prioritise."
Hain's most recent disposal was its UK-based fruit business Orchard House, sold to US private-equity firm Elaghmore and described yesterday by Schiller as a "$140m foodservice-oriented business, which had been declining 25% to 35% during the pandemic, was very complex and delivered no profit". 
Other divestments initiated over the past couple of years include UK-based rice supplier Tilda, the French organic business Danival, turkey producer Plainville Farms and the organic bakery brand Rudi's.
In the second quarter ended 31 December, Hain said sales rose 6% when adjusted for foreign-exchange effects, divestitures and discontinued brands to $528.4m, but otherwise were up 4% and 2% in constant-currency terms.
Year-to-date sales climbed 3.1% to $1.02bn.
Operating income for the quarter increased 40% to $12.9m. For the year so far, that metric came in at $16.2m versus $11.6m a year earlier.
Hain posted net income for the three months of $2.1m, compared to a corresponding loss of $964,000, and for the second half recorded a result of $2.6m, reverting from a loss of almost $108m.
Adjusted EBITDA climbed to $62.2m in the quarter from $45m, and the margin increased 288 basis points to 11.8%. Year-to-date, EBITDA was $117m versus $77m.
— to www.just-food.com