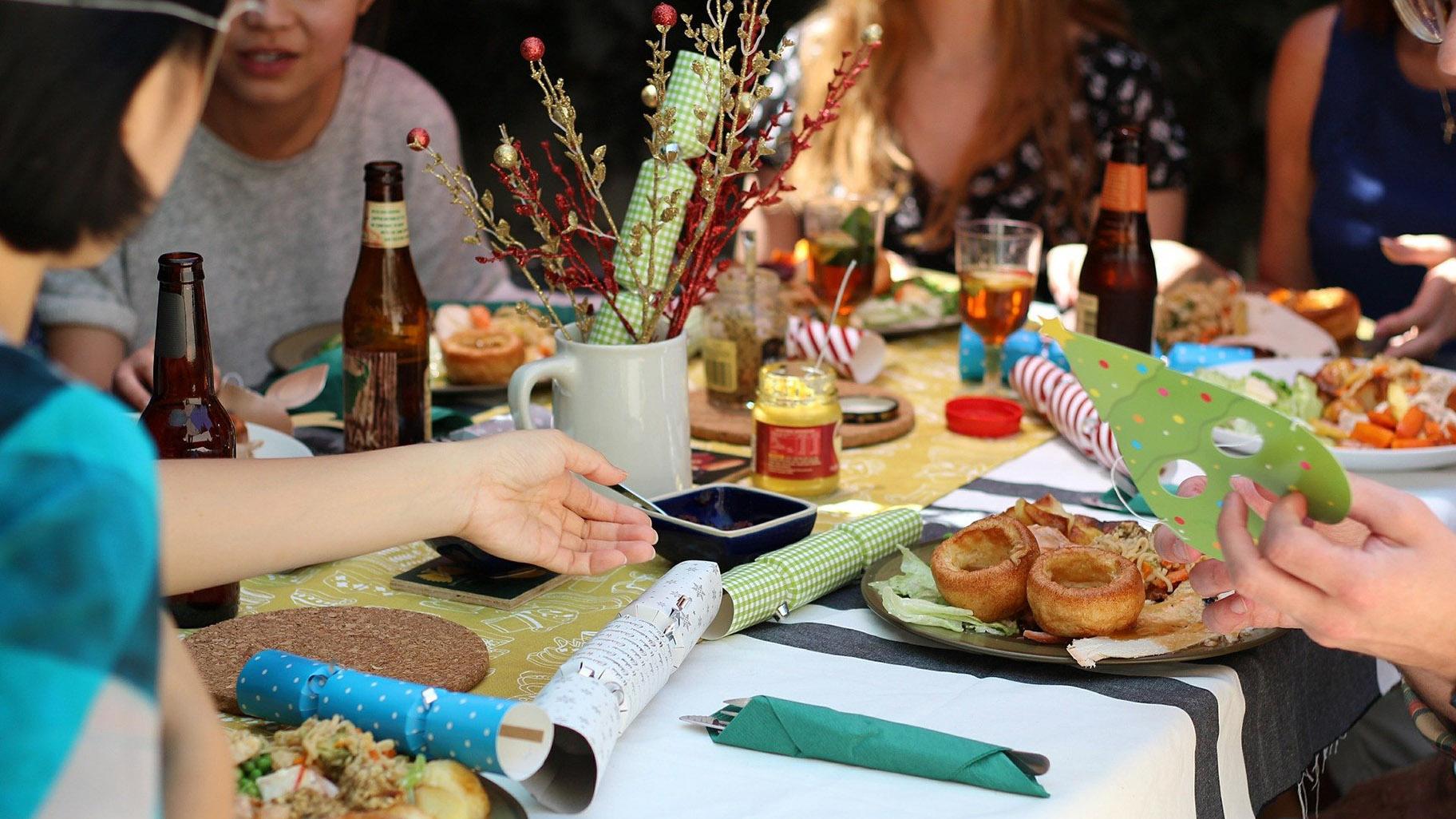 (Image by vivienviv0 from Pixabay)

With preparations underway for fall holidays like Halloween and Dia de los Muertos, state health officials released guidelines Wednesday to help families celebrate safely amid the coronavirus pandemic.
"While the safest way to celebrate is with members of your household and connecting with others virtually, we know for many, the holidays are all about family and friends, so we want to provide some tips on how to celebrate safer," Illinois Department of Public Health Director Dr. Ngozi Ezike said.
People hosting gatherings should limit the number of guests and have as many activities outside as weather permits, according to Ezike. If you must be inside, increase air flow by opening a couple of windows and have everyone wear masks indoors when they're not eating or drinking.
"I think we have to get used to — even in our homes —wearing masks, as unnatural as that may feel," Ezike said.
Other recommendations include seating people from the same household together at meals, leaving space between members of different households, and avoiding potluck and buffet-style meals.
While gatherings of up to 50 people are allowed under Illinois' reopening plan, Ezike said she doesn't know if most people would be able to fit 50 people in their homes while taking proper precautions.
Officials also recommend limiting activities in the two weeks before a gathering, whether you're hosting or traveling to an event. This will reduce your risk of exposure to the virus, Ezike said.
"We all want to be around our family and friends at around the holidays. If you're sick, please, please, you need to stay home. Don't assume your symptoms are not serious. Don't assume they're not COVID. Don't assume you're not contagious," Ezike said. "Take the better decision and stay home. We don't want to have our holidays marred with tragedy on the back end."
Officials on Wednesday reported 2,862 new COVID-19 cases and 49 additional virus-related deaths in the past 24 hours, bringing statewide totals to 327,605 cases and 9,074 deaths. The preliminary seven-day statewide positivity rate is 4.6% — a full percentage point higher than it was a week ago, according to IDPH data.
Positivity rates are climbing in all of the state's 11 regions, according to Gov. J.B. Pritzker.
"To date, Illinois has had relative success in keeping this virus at bay and we're still doing better than many of our neighbors, but we can't let up. These numbers are indicating a concerning direction," Pritzker said. Rising rates in Region 5 in southern Illinois could lead to stricter mitigations, he added.
Region 1, which includes Rockford and Galena, is the only region in the state currently facing stricter restrictions to clamp down on a rising positivity rate that has reached 10.1%, according to Pritzker. Those tightened mitigations went into effect Oct. 3.
The governor encouraged everyone in areas with rising positivity rates to wear a mask.
As of Tuesday night, 1,974 patients were hospitalized with COVID-19, and of those, 390 were in intensive care units and 153 on ventilators.
Labs across the state processed 52,669 specimens in the past 24 hours, the IDPH said Wednesday, bringing the number of tests processed to 6,463,923.
Contact Kristen Thometz: @kristenthometz | (773) 509-5452 |  [email protected]
---
— to news.wttw.com