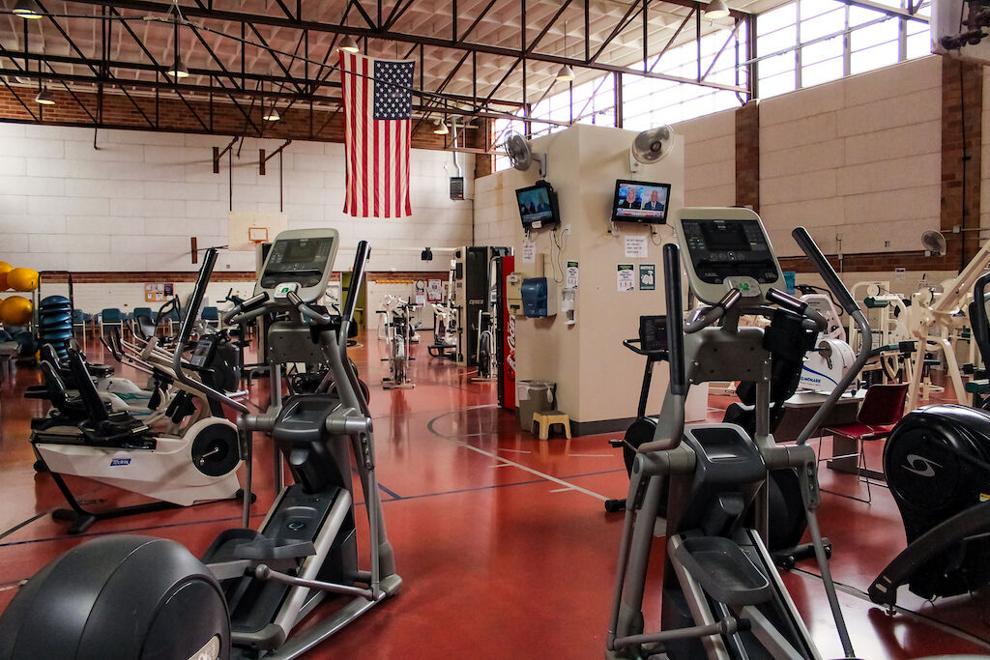 Hospitals have been operating their own fitness centers for years, offering  their patients, staff and the public another option to improve and maintain their health and recover from illness or injury.
At Mississippi hospitals the fitness facilities offer an impressive selection of exercise and training equipment and a wide menu of classes including yoga, pilates and Zumba. Some centers have special features for aquatic activities. The Madison Healthplex Performance Training Center lists a six-lane lap pool and a heated therapy pool in its Aquatics Center. Fees are available For individuals, couples and Families.
January is a prime month for new memberships at the hospital affiliated fitness centers just as it is at commercial gyms.
"Usually our best enrollment is in January and February. We do see it drop off a bit but or the most part they're sticking with it, lot of employees signing up as well." said Rick Hartley, an exercise technologist at Memorial Hospital at Gulfport's fitness Center. "Since COVID we have had a lot of new members join." Some of the older population though are not coming back as quick as he would like to see. "They're anxious and concerned about COVID," he said.
Hartley said the Fitness Center takes every step possible to keep patients safe, including wearing masks and constant cleaning. A professional cleaning service is used as well. Also, classes are smaller now to adhere to social distancing guidelines. "Pre-COVID we had 10 patients in a class, but now we have four or five," he said.
Hartley alternates between working with the hospital's cardiovascular patients and members at the fitness center. Once cardiovascular patients are released from the hospital, they are eligible for two free months at the fitness center. "We encourage them to keep exercising and stay on it so we don't see them again," he said. The hospital has operated a fitness center for around 20 years and it continues to encourage its employees and the general public to take advantage of its treadmills, elliptical, weight and step machines in addition to its classes.
"We cater to an older population. They feel comfortable in here, and enjoy getting out and visiting with friends while exercising." Those who want to focus on just exercising are accommodated as well. "One lady likes to come in in the morning to walk on the treadmill and then she comes back in the afternoon for another 30 minutes," he said.
Hours at fitness centers tend to accommodate all sorts of schedules. At Memorial Hospital at Gulfport, the center opens at 6:30 a.m. Fees at some centers aren't tied to a contract and some have special membership deals with reduced costs.
Anderson Health and Fitness Center in Meridian bills itself as the area's only health club experience of its kind in the region, where members can focus on their total well-being including  day-to-day health maintenance, weight loss programs and special medical and clinical programs.
The center gives members a place where they can "focus on lifetime fitness goals and individual achievement, plus find opportunities to improve their health and well-being." Features include a cushioned walk/jog track, two racquetball courts, a basketball court and Whirlpool and steam room in each locker room.
Classes of all kinds are especially popular with its members. "A lot of people come just for our classes," said Savannah Gonzalez who works on the front desk at the center. There are two exercise studios where popular classes include yoga and stationery bike sessions. More members are learning about newer classes such as the one using foam rollers, which is less well known than yoga or pilates. One added feature offered at the fitness center is child care. The Kid's Club is a supervised area for children ages 3 months to 7 years
— to www.djournal.com