CHARLESTON, W.Va. — West Virginia Attorney General Patrick Morrisey has responded to a request for an opinion on coronavirus mandates, writing Friday that broad orders could violate state and federal laws.
The opinion is a response to an Aug. 27 letter from Senate President Craig Blair, R-Berkeley, and House of Delegates Speaker Roger Hanshaw, R-Clay. The legislative leaders sought Morrisey's input on if the West Virginia Constitution prohibited the state government from requiring vaccinations for state employees and "vaccine passports" for entering public or private spaces.
Blair and Hanshaw also asked if private groups could implement policies mandating employees receive the vaccine as well as require customers to present documents showing their vaccination status.
According to Morrisey, broad vaccine mandates without religious and medical reasons could be challenged as against the West Virginia Constitution and other laws.
"In summary, a mandate that all state employees obtain a COVID-19 vaccine as a condition of employment offends the constitutional right to bodily integrity and personal medical decision-making," he wrote.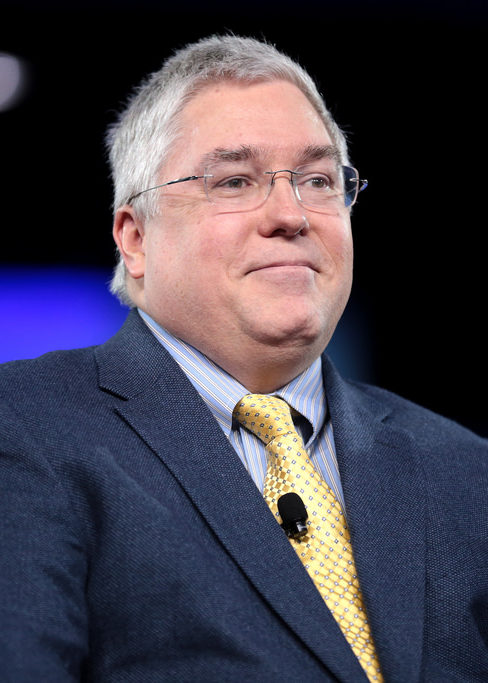 Morrisey said a blanket vaccination mandate for all employees would not be narrow enough to limit the spread of the coronavirus without being challenged over individual autonomy. He argued such rules would have to require exemptions for religious beliefs and medical issues. The attorney general noted the state has supported less restrictive actions during the pandemic such as social distancing, frequent coronavirus testing and remote work.
"Public information campaigns and the similar initiatives in place serve the State's apparent interest in encouraging its employees to obtain the vaccine," Morrisey added. "At least without legitimate legislative findings describing why those other methods are insufficient, a broad mandate would likely fail constitutional review."
A broad law requiring public and private groups to have patrons present vaccine documents would additionally be "a legal step too far," with Morrisey describing the requirement as equal to "banishment from society, preventing a person from participating in even the most basic activities of society."
"A state-enforced, total prohibition on entry to public and private establishments could significantly impair the exercise of many fundamental rights—the right to worship, speak, assemble, petition, vote, travel, and more," he said.
"These substantial impairments—whether examined through the lens of due process, equal protection, or the First Amendment—would, in our view, trigger strict scrutiny. And as already detailed, a law like this would struggle to meet the narrow-tailoring aspect of the strict-scrutiny analysis, especially if other mitigation methods have been used to good effect for some time."
Local governments could face legal challenges if bodies required vaccinations or coronavirus documents.
Morrisey noted state law does not prevent private groups from acting, but organizations and businesses could face questions about religious or health exemptions. He also encouraged the state Legislature to pass laws preventing vaccination mandates and "vaccine passports."
"As a general matter, the West Virginia Constitution would not prevent the Legislature from banning both vaccine mandates (imposed by public or private entities) and vaccine mandates (imposed by the same)," he said.
"There should be no reason for hesitation in passing a ban on vaccine mandates or passport requirements or, at a minimum, requiring religious or medical exemptions in such requirements."
The letter comes after President Joe Biden unveiled his plan addressing the nationwide rise in coronavirus cases and the delta variant. The president on Thursday announced the strategy, which includes directing private employers with 100 or more workers to have rules mandating vaccinations or weekly tests; requiring federal workers and contractors to get vaccinated; calling on venues to require guests to get vaccinated or provide a negative test result; and requesting governors adopt vaccine requirements for school employees.
Morrisey described Biden's plan as federal overreach, noting Friday he is speaking to other attorneys general about a possible legal challenge.
"There should be no reason for hesitation in passing a ban on vaccine mandates or passport requirements or, at a minimum, requiring religious or medical exemptions in such requirements," Morrisey said in a press release. "President Biden has shown us the pathway of what not to do. We need to encourage and suggest, but not mandate, our way to public health. I will be in litigation against the Biden Administration very soon to protect West Virginians from this historic overreach."
Texas Attorney General Ken Paxton on Friday announced he will file a lawsuit against the plan "very soon". Other state attorneys general are considering similar steps.
Gov. Jim Justice voiced opposition to the White House's plan during Friday's coronavirus briefing; he described the proposal as an attempt to distract the public from other issues.
"This is just changing the news cycle to where we will take the attention away from Afghanistan or the southern border or whatever it may be. We will do that in order to just change the news cycle," he said. "I do not think that we need to be mandating that our businesses absolutely require that people get vaccinated."
Justice has pushed coronavirus vaccination efforts but opposed statewide action amid the ongoing surge. According to the West Virginia Department of Health and Human Resources, more than 1.1 million eligible West Virginians 12 and older — 73.4% of this group — have received at least one vaccine dose and 59.4% of qualified residents are fully vaccinated.
The governor additionally used Friday's coronavirus briefing to criticize Republican state lawmakers who want to prevent private businesses and others from mandating vaccinations.
The state Department of Health and Human Resources on Friday reported 24,532 confirmed active coronavirus cases, including 2,379 new cases since the department's Thursday report. Officials have also recorded 816 West Virginians hospitalized with the coronavirus, 250 people in intensive care and 151 cases involving ventilators. The state recorded new records for intensive care cases and ventilators this week; previous records were set in January.
— to wvmetronews.com