Feb 10, 2021
Poggio II (1992-2021)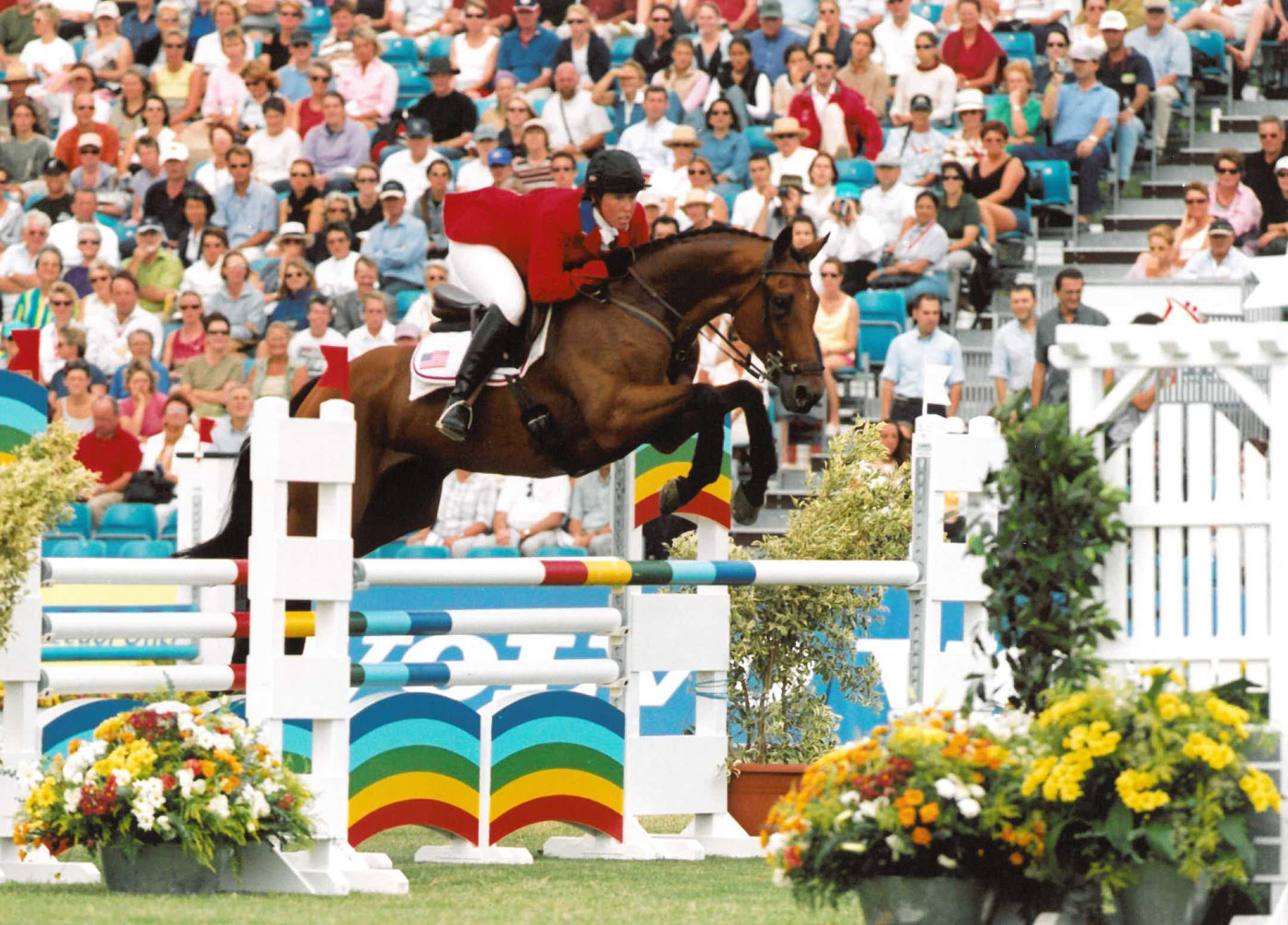 The USEA is sad to share the news that Poggio II (Polynesian Flyer x Waves Club), a Thoroughbred gelding ridden by the late Amy Tryon and owned by Dr. Mark Hart, passed away on February 9, 2021 at the age of 29.
"Oh, the places Poggio showed us," stated Greg Tryon, Amy's husband, in a touching tribute to Poggio on Facebook. "Traveling across the U.S. and Canada. From the West Coast to small towns in Pennsylvania and the rest of the Eastern seaboard. A passport that would take us on journeys through England, Ireland, Scotland, Spain, Greece, Germany, and China. All to return home to small towns in Washington State to live a life with his miniature donkeys."
"Sitting in his stall that last evening, surrounded by some of those who have loved and taken care of him over the years, was both tough and peaceful," Greg said. "There were tears, and there was laughter. I promised him his forelock would never have to be braided again, no dreaded dressage as the courses would only be cross-country and show jumps. I noted, of course, he could jump them in whatever particular order he chose, as he was wont to do anyway. Most importantly, Mom would be waiting for him with open arms and an endless supply of Mrs. Pasture's cookies."
Poggio II was bred by Thoroughbred race trainer Thomas Hunt and raced as a 2-year-old under the Jockey Club name Chesterstimetoofly at tracks in the Pacific Northwest. After lackluster results on the track, Poggio was sold to be a pack horse, carrying camping gear and other equipment up and down the Cascade Mountains.
Tryon saw a sale ad for Poggio in the newspaper in 1997 and, intrigued by his bloodlines, purchased him with her friend, Janet von Pressentin, for $2,500. A week later, Tryon traded a horse on her farm to von Pressentin for Poggio. He was in bad shape when she got him, but as she began the process of retraining him, she discovered his talent for jumping.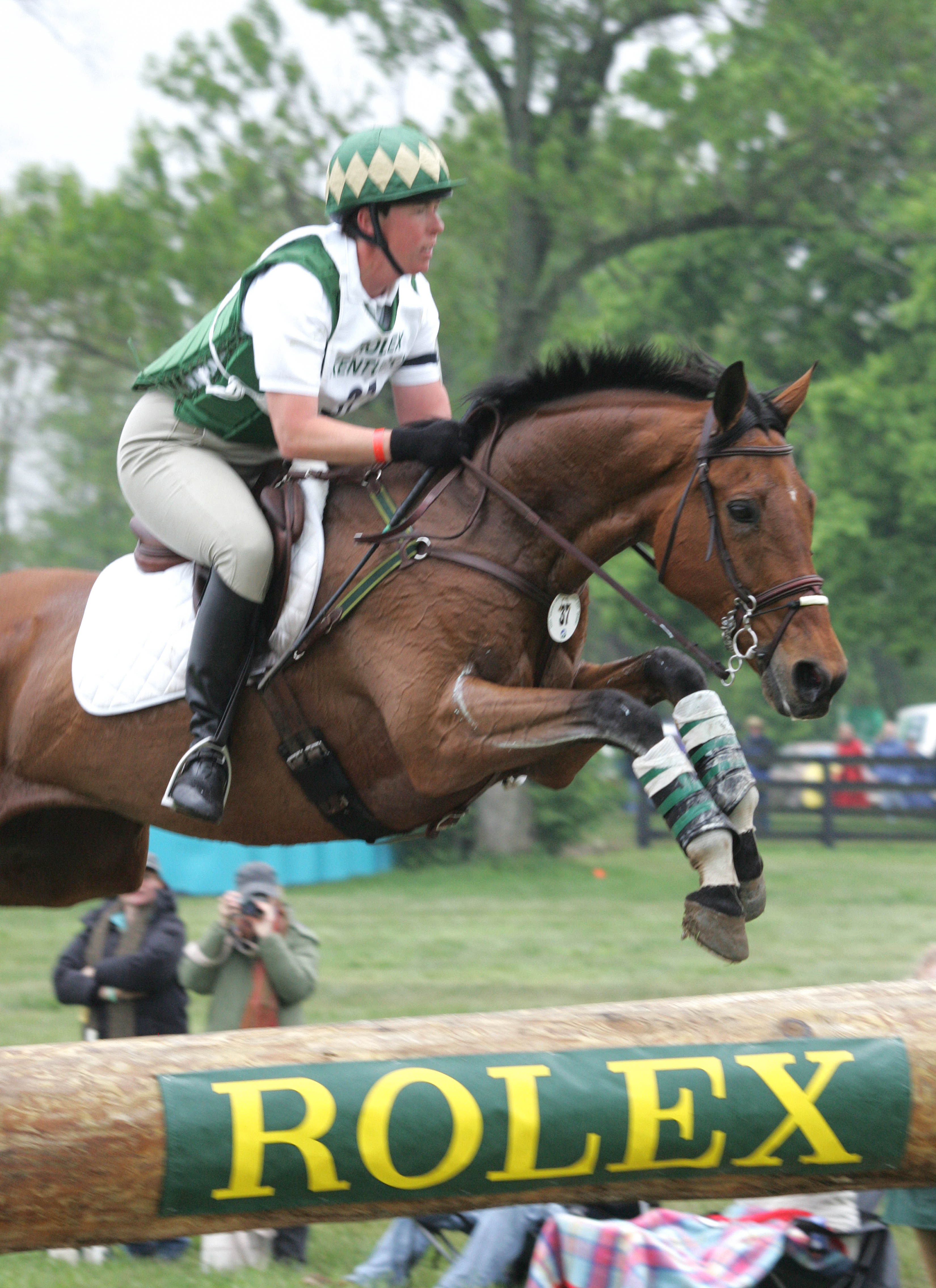 By the spring of 1998, Poggio and Tryon were competing at the Preliminary level. They moved up to the Intermediate level over the summer, and that entire year only finished outside the top three one time. At the end of the year, they won the long-format CCI2* (now CCI3*-L) at the Radnor Hunt International Three-Day Event.
In 1999, Poggio began to compete at the Advanced level with Tryon. They completed their first long format CCI3* (now CCI4*-L) at Punchestown in May and were named to the squad that competed at the Pan American Games in Winnipeg, Canada, finishing fourth individually.
Back at the Advanced level in the spring of 2000, Poggio and Tryon made their first trip to the Kentucky Three-Day Event CCI4* (now CCI5*-L), although they ultimately withdrew from the competition. They tried again in 2002, and this time finished in third place. 2002 was also when Dr. Mark Hart, a good friend of Tryon and her husband Greg, came on board as an owner.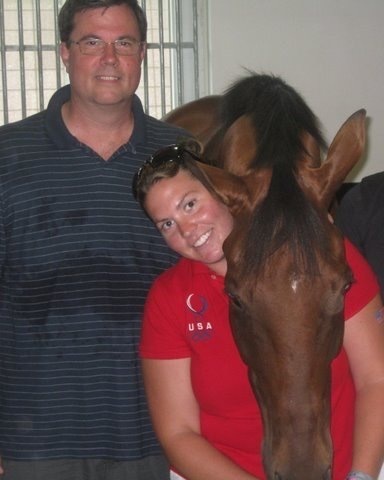 Later that year, Poggio and Tryon traveled with the U.S. team to Jerez de la Frontera, Spain to compete in the 2002 FEI World Equestrian Games and came home as members of the gold medal-winning team.
In 2003, Poggio was seventh in the CIC3* (now CCI4*-S) at Galway Downs and had a light spring and summer season before trekking across the pond to compete in the Burghley Horse Trials CCI4* (now CCI5*-L), where they finished in 17th place.
With their eyes on a trip to Athens in 2004, Poggio and Tryon competed at Kentucky for the third time, finishing in 11th
place. The 2004 Olympics were held in the new short format, without roads and track and steeplechase on endurance day. Poggio and Tryon finished sixth individually and as members of the bronze medal-winning team.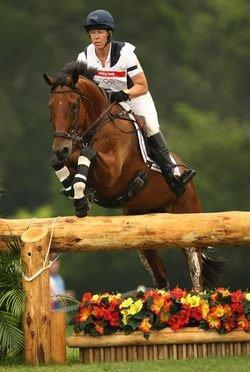 The following year, Poggio and Tryon made their fourth trip to the Bluegrass State to compete in the Kentucky CCI4*, this time finishing in 10th place. In 2006, aiming for their second World Equestrian Games performance, they finished seventh in the CIC3* (now CCI4*-S) at The Fork and traveled to Kentucky for the fifth time but withdrawing before cross-country to save Poggio's legs for the WEG. While the U.S. Team finished fourth overall at the Games, Poggio and Tryon took home the individual bronze medal.
Now 15 years old, and with the plan to make the Olympic team in 2008, Poggio had a light year in 2007, traveling to the East Coast to compete at Jersey Fresh, where they were 17th in the CCI3* (now CCI4*-L). In the spring of 2008 Poggio and Tryon finished ninth in the CIC3* (now CCI4*-S) at The Fork before traveling to England, where they were 30th in their final prep run for the Olympics at Barbury Castle. Then, Poggio and Tryon went on to represent the U.S. at the Olympic Games a second time.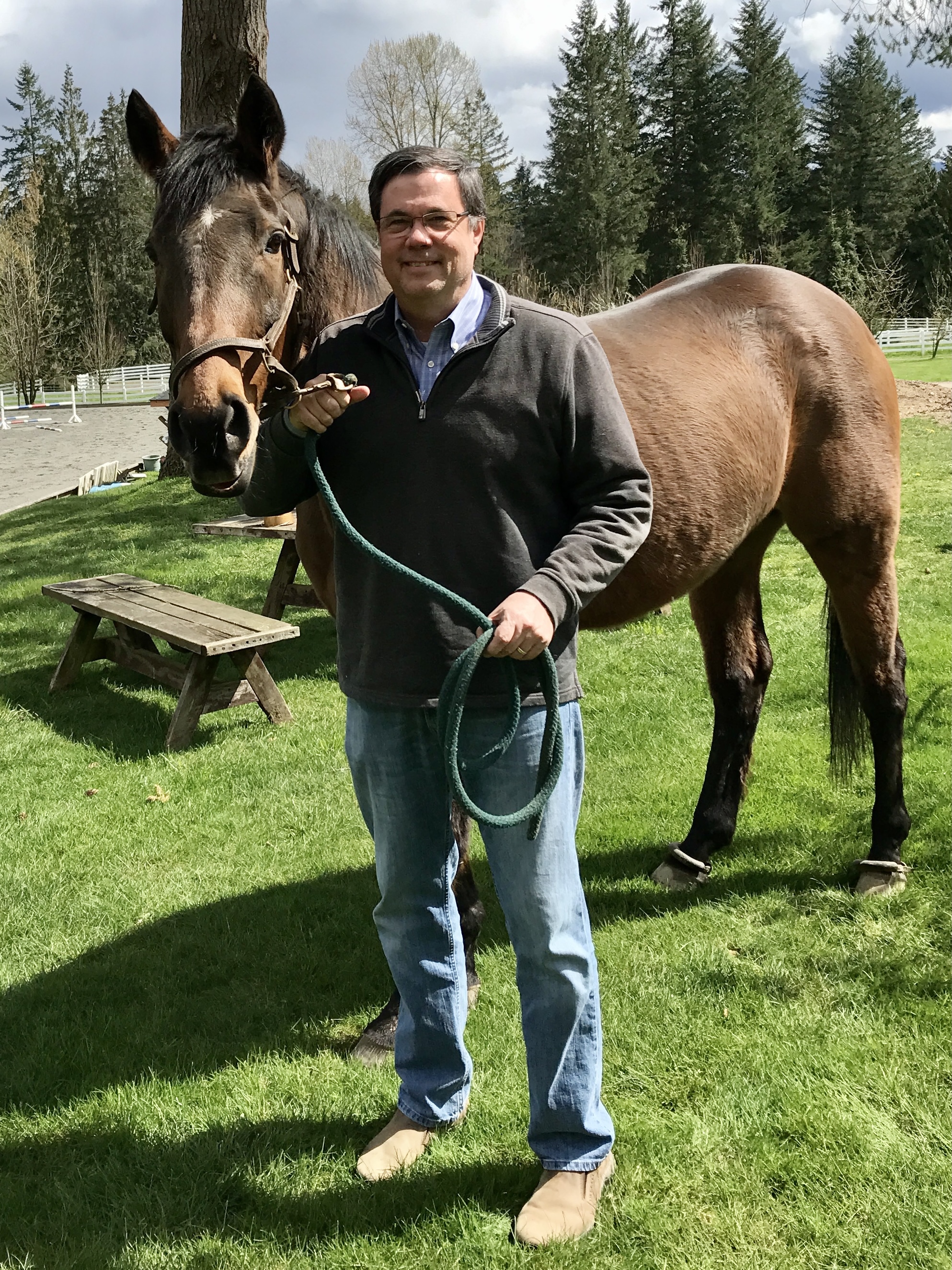 Following his second Olympic appearance, Poggio II retired from competitive eventing. Not being fond of other horses, Tryon got Jethro, a miniature donkey, who stayed with him from that time on. Poggio lived out his final days with Dawn Dofelmier, his farrier, and her husband Jon. "She took wonderful care of him," Hart said. "Dawn loved him to death and provided incredible care for him."
"When Greg (Tryon) reached out last night to let me know Poggio was gone, it brought back a flood of wonderful memories," said Hart. "It is amazing how these incredible horses can capture our hearts and become such important parts of our lives. Poggio brought so many special people together- he took me and all of his connections on an incredible journey including two Olympic Games and two World Equestrian Games (with two Team and an individual medal) that we could have never imagined. He was a unique horse that wildly exceeded expectations in every way. The process of being part of Poggio's team as a co-owner and watching his development brought as much joy and excitement as his larger International accomplishments. I find comfort in my belief that Poggio and Amy are now galloping together with no restraints."
The USEA extends our heartfelt condolences to Dr. Hart and all of Poggio's connections and fans.
— to useventing.com